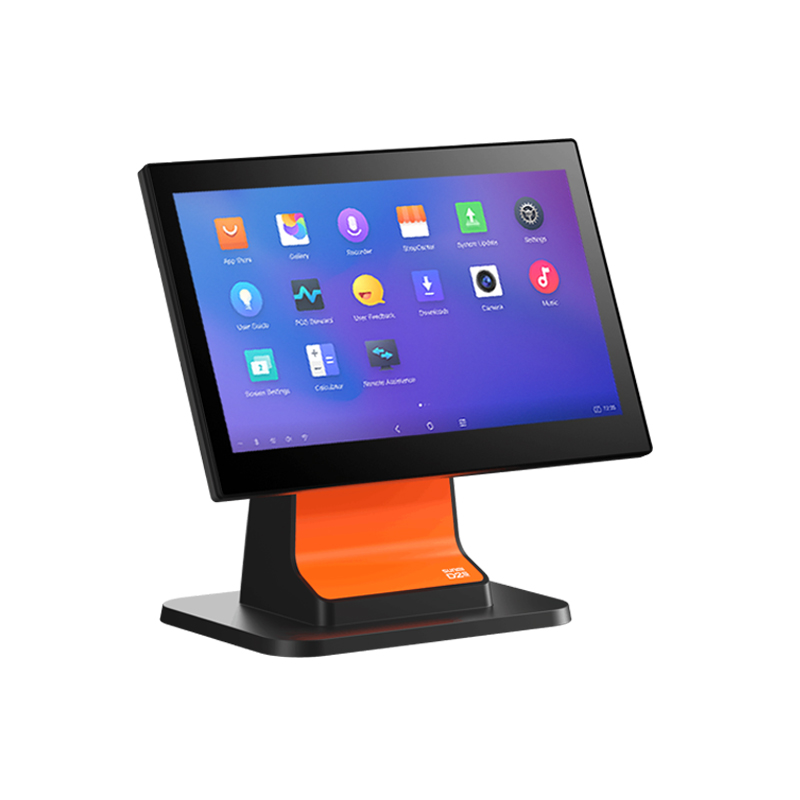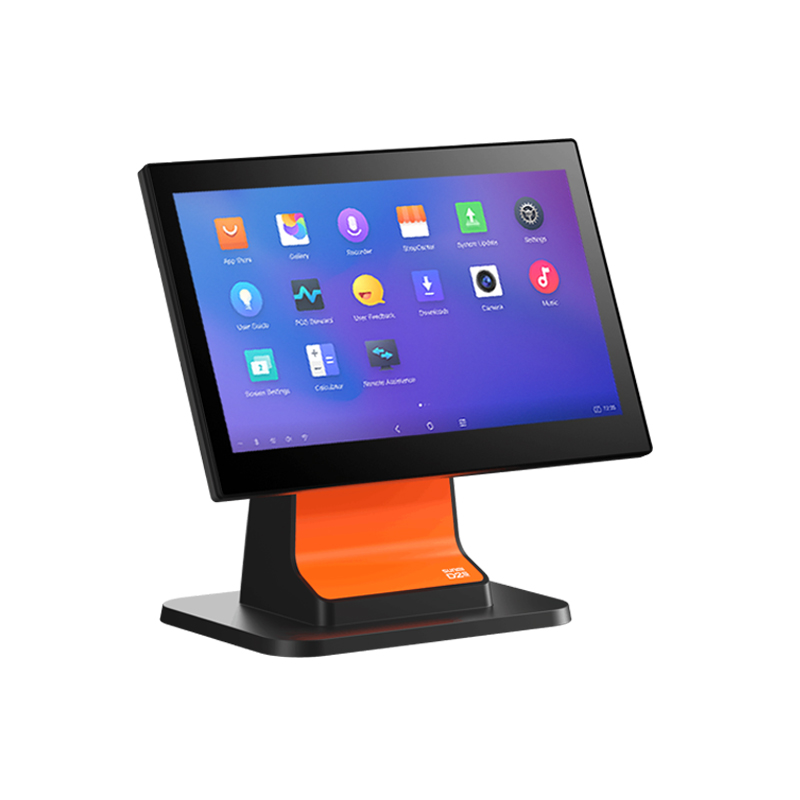 SUNMI D2s LITE
SUNMI D2s LITE Smart Desktop Terminal
A 3D facial recognition (FR) camera can be chosen for dual display configuration, enabling the FR payment for you.
High performance processor, satisfying the computing demand for different scenarios. 15.6″ 1920*1080 resolution full view angle plat display. 3W high volume speaker, delivering clear information in noisy environment. Dark gray color selection, sense of steady and elegant. 10.1″ customer display (optional) is adopted for the interaction with guests and promotion. 3D structural light facial recognition (FR) camera (optional), supporting Alipay FR payment.
Product Specifications
Reviews (0)
DRIVERS & DOWNLOADS
Description
Minimalist Design
A D2s LITE has a neat body design featuring profound black and stylish orange.
Easy To Clean
It is equipped with a flat 15.6″ FHD screen which is easy to clean.
Considerate Reminders
You won't miss any payment or receipt with the 3W speaker.
SUNMI D2s LITE Tech Specs
Product Model
Config 1: L3551 (single-display version)
Config 2: L3552 (dual-display (small+big) version)
Config 3: L3553 (dual-display (big+big) version)
Config 4: L3571 (single-display version)
Config 5: L3572 (dual-display (small+big) version)
Config 6: L3573 (dual-display (big+big) version)
OS
Config 1/2/3: SUNMI OS (*based on Android 7.1)
Config 4/5/6: SUNMI OS (*based on Android 11)
Processor
Config 1: Cortex-A53, octa-core 1.2GHz
Config 2/3: Cortex-A17, quad-core 1.6GHz
Config 4/5/6: Quad-core Cortex-A55 2.0GHz
Memory
Config 1/2/3: 2GB RAM+8GB ROM
Config 4/5/6: 2GB RAM+16GB ROM
Config 4/5/6: 4GB RAM+ 64GB ROM(optional)
Display
Config 1/4: Main: 15.6″ FHD, 1920*1080 Capacitive multi-touch
Config 2/5: Main: 15.6″ FHD, 1920*1080 Capacitive multi-touch
Secondary: 10.1″ HD, 1024*600 Capacitive multi-touch (support facial recognition camera)
Config 3/6: Main: 15.6″ FHD, 1920*1080 Capacitive mult·i-touch
Secondary: 15.6″ FHD, 1920*1080 Capacitive multi-touch (support facial recognition camera)
Ports
4t* USB Type A port
1* RJ11 Serial port
1* RJ12 Cash drawer port
1* RJ45 LAN port
1* Audio Jack
1* Power port
1* Micro USB debug port
Camera
Facial recognition camera (optional)
Wi-Fi
2.4GHz IEEE 802.11 b/g/n
Config 1/2/3

:

2.4GHz
support:IEEE 802.11 b/g/n
Config 4/5/6

:

2.4GHz/5GHz support:IEEE 802.11 a/b/g/n/ac
Bluetooth
Config 1/2/3: 2.1/3.0/4.2 support: BLE
Config 4/5/6: 2.1/3.0/4.0/ 4.2/5.0
LAN
Speaker
Buttons
1* Power on/off button (lock screen button)
External Memory
1*MicroSD (TF)
Config 1/2/3: up to 64G
Config 4/5/6: up to 1TB
Dimensions (L*W*H)*
Config 1/4: 199.7*381.6*345.51mm
Config 2/5: 199.7*381.6*369.1mm / 199.7*381.6*405.3mm (with facial recognition camera)
Config 3/6: 205.5*381.6*402.1mm / 205.5*381.6*433.8mm (with facial recognition camera)
Power Adapter
Input: AC 100~240V/1.5A
Output: DC 24V/1.5A
Total Weight*
Config 1/4: 3.25Kg
Config 2/5: 3.95Kg
Config 3/6: 4.99Kg
Environment
Working temp.: 0℃~40℃
Storage temp.: -20℃~60℃