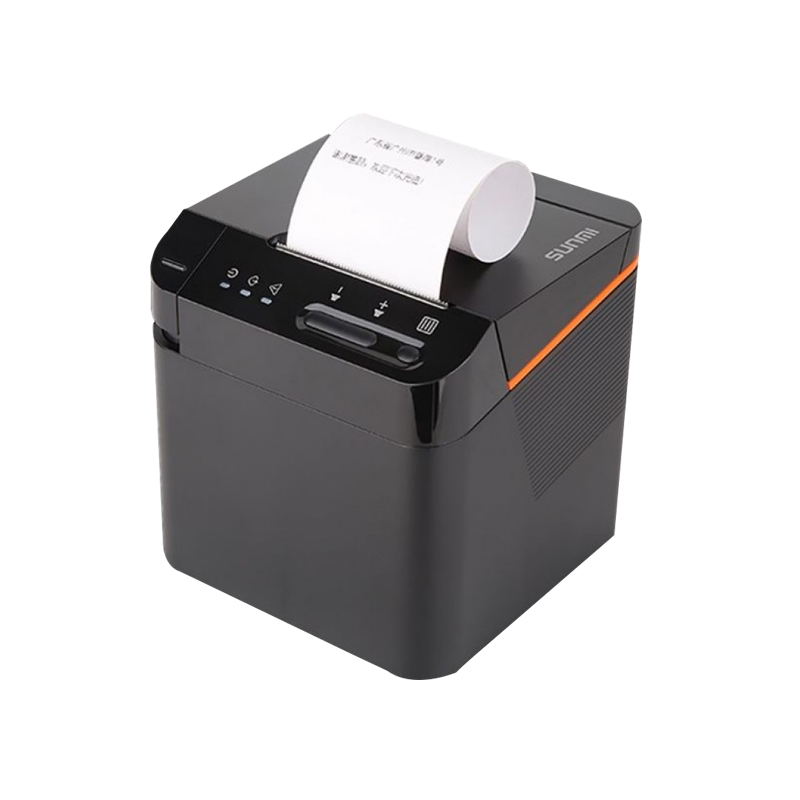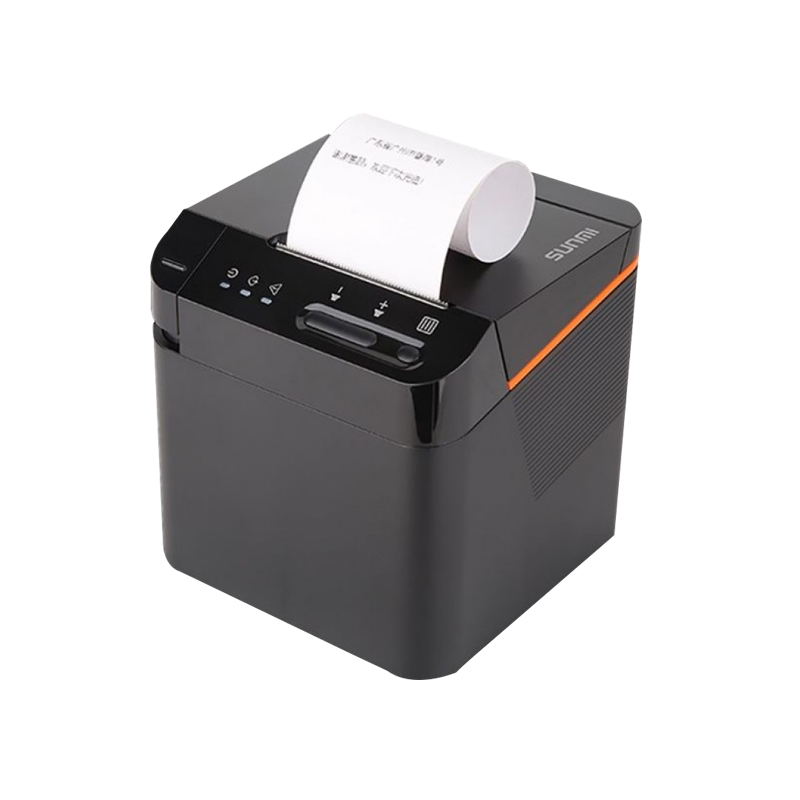 SUNMI 80mm Kitchen Cloud Printer
SUNMI 80mm Kitchen Cloud Printer is equipped with multiple communication interfaces, for multi-channel printing via Bluetooth, LAN, Wi-Fi,4G or USB.
Product Specifications
Reviews (0)
DRIVERS & DOWNLOADS
Description
Triple protection.
Specifically designed for a kitchen harsh environment.
One printer for online and offline orders.
"This cloud printer also works well with our POS terminal. It can print 80mm wide big tickets, print in different languages, and it always delivers high-quality prints. Besides, it supports multiple ways for us not to miss any orders."
Triple Protection for a Kitchen Harsh Environment
IP52 and bug-proof. Prevent printer damage caused by water dripping, dust and bugs. Easy-to-clean ABS* oleophobic coating. *Acrylonitrile-butadiene-styrene
No More Missed Orders
Anticipate any network problems thanks to the built-in network test tool and get a printed report printout. Automatically printing pending orders after a network outage or out of paper ensures no more missed orders.
Adapted to Your Business
The printer can remind users to pick up printouts and paper jams. Human voice output supports a variety of languages (English, Mandarin and many more), and the voice output can be customized for a better user experience .
Large Capacity, Faster Printing
Support 80mm width x Φ80mm rolls. The print speed has been increased to up to 250mm/s. Get tickets quickly, reduce wait times, even at peak hours.
Multiple Languages Supported
The built-in global vector font library supports multi-language mixed printing, which supports zoom without impacting readability. The fine print mode has been added to improve readability when using small print .
*Fine mode might impact print speed.
General Configuration
Printer
Printing Method: Thermal Paper Width: 80mm Dots: 576 dots
Effective Print Width: 72mm
Print Life: 150km
Print Speed: Max. 250mm/s
Cutter
Paper Thickness supported: 0.048 ~ 0.08mm
Cutter Life:>1.5 Million times
Printing Paper
Paper Type: Thermal paper Paper Width :80mm
Paper Thickness:
0.008 ~ 0.075mm
Paper Roll Outer Diameter: 80mm
Till Roll Loading Method:
Top cover for easy loading
Storage
Memory: 64MB Flash: 256MB
Character Set
Font Library:
Unicode character set Chinese:
GB18030 24×24dots Numbering:
ASCII 12×24dots
User Defined Character Set: Supported
Sensor
Out of Paper Sensor: Optical detection
Open cover Sensor: Mechanical detection
Paper Jam Sensor: Optical detection
Paper Pick-Up Sensor: Optical detection
Black Mark Sensor: Optical detection
Temperature Sensor: Heat detection
Indicator Lights
Power Indicator: Green
Network Indicator: Blue
User Reminder Indicator: White
Error indicator: Red
Bluetooth
Protocol Supported: BLE, SPP, IBEACON
Frequency Band: 2.4GHz
Ethernet
Port: RJ45
Speed: 10/100Mbps
Wi-Fi
Protocol Supported: IEEE 802.11 b/g/n
Frequency Band: 2.4GHz