At EMSYS IT, we take the long view, building trust by delivering robust technology solutions that stand the test of time.
Established in 2004 and based in Dubai- United Arab Emirates, EMSYS IT had grown into a market leader in the Business Automation Industry. Our project managers are all highly qualified IT professionals with a track record of implementing business automation systems and solutions in United Arab Emirates, Qatar, Mauritius, Kingdom of Saudi Arabia, our Customer benefits from depth of technical expertise, and our understanding of how technology is evolving. Emsys has reach and support by appointed Distributors and Reseller all over Middle East and Africa

A trusted partner to our clients
Emsys has over 15 years' experience in the Business Automation sector…. and in that time we have never lost sight of why we are in business, and that is to provide quality workforce solutions through technology, innovation, inspiration and intelligence.
Our mission is to be the leader in providing business solutions through people development. Our commitment to you is that all EMSYS business decisions are made with this objective at the forefront.
As an organisation, we aim to build meaningful and mutually beneficial partnerships through customer service and we maintain a strong internal culture of dedication, excitement, recognition and empowerment, our aim is to pass this on to you whenever you deal with our team.
Riyas V Abdul Lateef
Chief Executive Officer – Emsys IT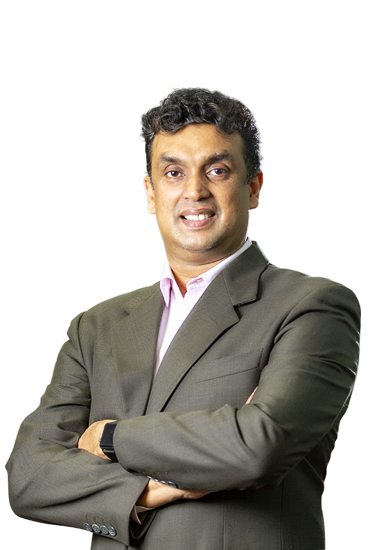 Our full range of product lines include EAS Systems, Security products, Time and Attendance, self-serve kiosks, integrated POS systems, programmable keyboards, LCD displays, touch displays, customer displays, optically coupled barcode scanners, cashier's moneyboxes, barcode card readers, fingerprint readers, POS printers, and other relevant peripheral accessory products. The product profile fulfills customers' one-stop shopping requirements. The diverse applications of the products have allowed them to be widely used in various domains, including retail, catering, large-scale shopping centers, chain stores, entertainment venues, logistics, medical institutions, and e-commerce businesses.