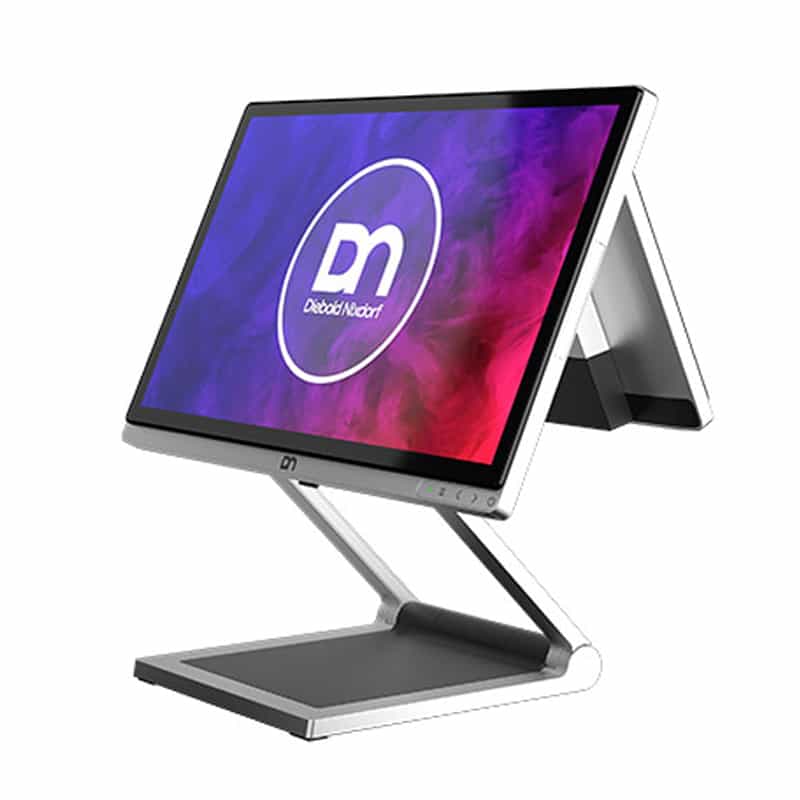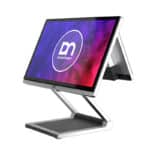 BEETLE/DN A-Series
The new BEETLE A-Series is a 15" all-in-one touch POS terminal and kiosk system with a sealed and fanless system design that sets a new bar for the industry.
Product Specifications
Reviews (0)
DRIVERS & DOWNLOADS
Description
Features:
APPLICATION
 Front-end POS system
 Kiosk solution
 Information/ service-terminal
EXCELLENT ERGONOMIC DESIGN AND SIMPLE OPERATION
The BEETLE A1050 is designed to provide optimal ergonomics to boost efficiency and reduce downtime.
The angle and height-adjustable desktop stand, improved viewing angle, the antiglare display surface and a brighter, high-contrast, LCD support individual adjustments, reduce light reflections and improve the user experience
Equipped with up to two solid-state drives the system runs totally silently
BEST-IN-CLASS MANAGEABILITY
The BEETLE platform has borne the "Ready for Management" label for many years and the BEETLE A1050 is no exception.
Uses power-saving mobile Core processor technology from Intel
The desktop management agent BEETLEINFO supports remote asset management and remote monitoring
The service-friendly design enables faster, easier exchange of components (e.g. the swap of the storage device)
Technical Specification:
DISPLAY
15" LED-backlit LCD, 4:3
Resolution 1024 x 768 pixels
Projected capacitive multi-touch
PROCESSORS
Intel Celeron 4305UE /2x 2.0 GHz
Intel Core i3-8145UE /2x 2.2-3.9 GHz
Intel Core i5-8365UE /4x 1.6-4.1 GHz
MAIN MEMORY
ONBOARD INTERFACES
RS232 (switchable 0/5/12V): 2
USB (2.0/3.0): 2/2
USB-C (PD 5V/12V + DisplayPort) • USB-C (PD 5V/24V for printer)
Ethernet LAN: 1Gbit/s
Cash drawer
I/O EXPANSION HUB
USB-C (PD + DisplayPort) • USB-C (uplink to system)
PoweredUSB (12/24V): 1/1 • USB 3.0: 2
RS232 (switchable 0/5/12V): 3
Ethernet LAN: 10/100/1000 Mbit/s
Cash drawer
STORAGE MEDIA
ADAPTABLE PERIPHERALS
MSR / iButton / NFC
Rear-mounted customer display
INTEGRATED FEATURES
Loudspeakers
Firmware TPM 2.0
NFC reader option
WLAN / Bluetooth option
COLOR OPTIONS
SYSTEM MANAGEMENT
BEETLEINFO (Management Agent)
Desktop Management Interface (DMI)
Preboot Execution Environment (PXE)
Advanced Configuration and Power Interface (ACPI)
Wake on LAN (WoL)
System Management BIOS (SMBIOS)
Software Options
Operating systems:
Windows 10 IoT Ent. 2019 LTSC
WNLPOS (Linux)
Designed for any POS application